This online program is a DMV required course for teenagers who wish to get their license before they turn 18 years old. It consists of approximately 30 hours of online training. Driver's Education is a comprehensive study of everything needed from rules of the road to current laws that relate to driving safely. Upon completion of this course, the student will be issued a "Completion of Driver's Education" certificate that is required by the DMV for teenagers who wish to get their permit.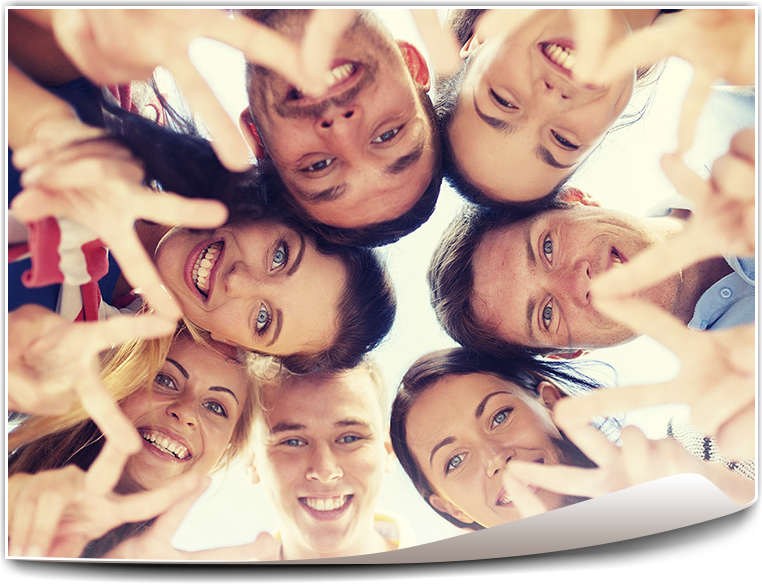 Teen Behind The Wheel Training
Our instructors are very friendly, knowledgeable and experienced. Our slogan says it all: "Experience matters". Our mission is to give you the critical driving tools to survive on the road. We very much understand that you might be nervous in the process of learning to drive. We will treat you with the respect you deserve. You will have the feeling that you have been taught by an older siblings who cares about you and who happens to be a driving professional. All the driving lessons come with free pickup and drop-off. We provide an automatic, dual control car. We will go to you
Teen Minimum Package
The minimum DMV required behind the wheel teen course. Driving Instruction for Teens under 18 ($320 due at the 1st lesson). This program consists of 6 hours Behind-the Wheel Training. Students will learn fundamental basic driving skills to operate a motor vehicle safely. The training is conducted two hours per session for three days. Upon completion of course, students will be issued a certificate as required by the DMV. All modes of payments are accepted. Payment can be made in advance or at the door with the assigned instructor. FREE PICK UP & DROP OFF.
Teen Premium Package
The PREMIUM Driving instruction for Teens (9 hrs) includes the minimum DMV required behind the wheel teen course. Driving Instruction for Teens under 18 AND 2 one and half hr lessons emphasizing on remaining weaknesses & simulated DMV tests. The cost is $430 and  is due in full at the 1st lesson. Payment can be made in advance by calling our office at 1 888-783-7483 or at the door with the instructor.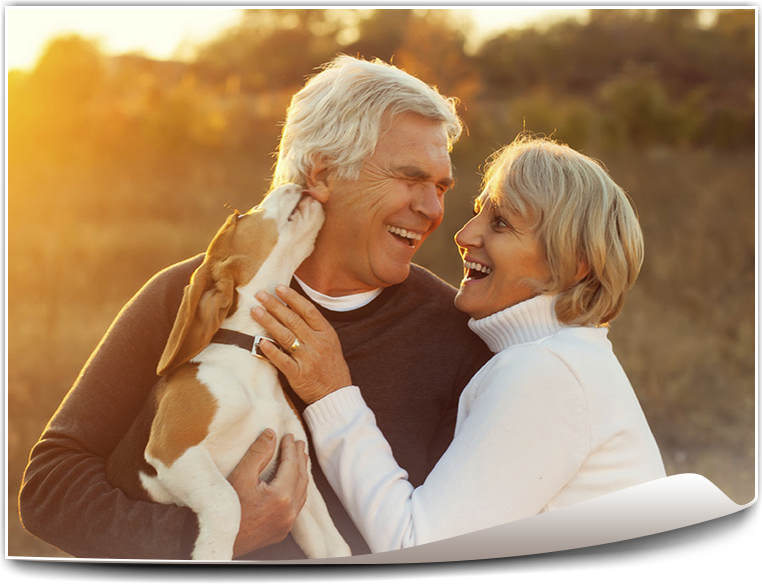 This course was designed for mature drivers who wish to update their driving skills. Perhaps the DMV is requiring you to take the behind the wheel test and you want to make sure your driving skills are up to DMV standards or perhaps you want to make sure you are the safest driver you can be. This course will evaluate your driving skills, make sure all of your skills are up to DMV standards. You can even take a practice drive test so you know exactly what to expect on your actual DMV drive test. A letter of completion is available upon request.
Adult Behind The Wheel Training
Our adult behind the wheel training course is specially designed by the instructor to meet each individual's needs. The instructor will evaluate your driving level on the first lesson and customize the lesson to meet your needs. This allows each driver to progress at his/her own rate. The instructor will cover all skills needed to pass the DMV behind the wheel test plus freeway driving. Each of our lessons are 90 minutes long and are done by appointment. We give lessons 7 days a week as early as 6:00am and as late as 8:00pm. Our lesson fees are $110. We also have discounted packages available.

Car Rental For Drive Test
This is a very popular program and we recommend that you contact us well in advance with very specific information such as which DMV your test will be and what time. Keep in mind that we cover in California: Orange County, LA County, and San Diego County. We welcome AB60 candidates.
We can make one of our vehicles available to rent for your drive test. We will pick you up at least half an hour before your test (or earlier for an additional charge), let you drive to the DMV so that you will feel comfortable with the vehicle. As you drive, we will give pointers to improve your chance to pass the test. This is not a substitute for a lesson. You need to be a very safe and secure driver to begin with.

From pick up to drop off, the minimum time used for this service is two hours. If the process takes longer the additional time will be prorated. Statistically, the passing percentage of drivers who use this service is low if the renter does not have solid, sound driving skills or comes from a different country. If you are not comfortable or hesitant with your driving, we recommend strongly taking lessons before taking the driving test. Even one lesson before the test can drastically improve your chance to pass
Traffic School Online for just $25
We have designed our online course with one person in mind-You. What makes our course better? It's simple, effective and works on all devices. You can take your quizzes using your notes and the course content (open book). And, we have unparalleled customer service professionals available via telephone.

Here are some other course details:
Read the course material at your own pace – no time requirement.

DMV requires end of modules questions and a final exam – DON'T WORRY! The questions are easy and it's an open book test!

If you fail the course for any reason, we'll let you re-register for free
It's ok if you don't have your ticket information handy, you can enter it later
But, how do I know if I'm eligible for the course? It's easy. Just answer the following questions:
Have you received more than one citation in the last 18 months (since the date of your last violation)?

Did you commit a violation resulting in more than one point?

Were you operating a commercial vehicle when you received your ticket?
If you answered "No" to these questions, then this traffic school is for you.
Written Test Worrying You? Drive Quest Driving School Driving School will help you study effectively so that passing the written test is a breeze. We'll go to your house, you can come to our office or we can meet you at a convenient place for you. Complete with practice tests and study guides, we can guide you through the process. To find out more, contact our offices.
We pick you up and will go with you to the DMV. You won't have to stay line, we will. We make sure that your paperwork is in order so your trip to the DMV won't be wasted. On the way to the DMV we coach you to recognize tricky DMV written test questions.
Have a DMV hearing or need to schedule one? Drive Quest Driving School Driving School is specialized in helping individuals fight for their drivers license. Having a knowledgeable individual with you can mean the difference between winning or losing your case.
Driver Physical Rehabilitation
Have a DMV hearing or need to schedule one? Drive Quest Driving School Driving School is specialized in helping individuals fight for their drivers license. Having a knowledgeable individual with you can mean the difference between winning or losing your case.
Continual Driving Education
We recommend to all senior drivers to keep their skills up on a yearly basis to prolong their ability to drive safely and to uphold the DMV standard. We are all creatures of habits and we pick up unsafe driving habit without realizing it. This once a year refresher course is designed to keep your driving skills sharp.
If you are not registered to our Once A Year Refresher program, please call us toll free at 1 888 783 7483 and our office personnel will gladly help you set up your once a year appointment and mail you a courtesy reminder. Upon completion of this program a certificate will be issued to you, which could entitle you to an insurance discount with your carrier.
This course was developed to assist seniors needing to take a Special Drive Test due to medical reasons, reexamination or failure of the written and/or regular drive test. We will also prepare the necessary correspondence for DMV to request Special Instruction Permits and request appointment for the Special Drive Test.

In many cases following injury, you will have been requested by Vic Roads or your Doctor to have an Occupational Therapy Driving Assessment. You must have received a medical clearance (in writing) from your Doctor before you can be assessed. The assessment consists of two separate appointments consisting of an "off road" assessment and a behind the wheel assessment.
The off road assessment is carried out at your house and consists of an initial interview about your driving history, medications, hearing and vision screening and a general physical screen. Your knowledge of road law will also be assessed. This should take approximately 1 to 1 ½ hours.
Behind The Wheel Assessments
The "On road" assessment is conducted with a Driving Therapist in a Driving School automatic dual control car. If required, the car may be specially equipped with modification controls. The assessment will take 40-50 minutes driving time. The Driving Therapist will assess the possible effects your injury/illness may have on your driving skills. Feedback will be given at the end of the "on road" assessment.
Assessment Feedback and Outcomes
After the assessment, the Driving Therapist may recommend one of the following:
You are safe to drive with no further action required

Your driving safety requires improvement. You may require driving lessons with a Professional Driving instructor. The Driving Therapist will reassess your driving safety after the lessons

You need adaptations or specialized equipment fitted to your car. Driving lessons will be necessary to learn how to drive safely with these adaptations

You are not safe to continue driving.
Following the assessment a report is sent to concerned parties describing your driving skills and recommendations are made.
Who can be assessed?
Any person of driving age who resides in Los Angeles, Orange or San Diego Counties may be assessed. People with special needs wishing to obtain their license for the first time can also be catered for.
Driver Independent Evaluation
Our driver evaluation program is designed to help people resume driving following a disability or to help young adults with disabilities start driving safely. The intent of our driver evaluation is to help you become more independent or maintain your independence with motor vehicle operation. Our staff consists of licensed Driver Educators and Drivers Rehabilitation Specialists. We function as professional consultants by providing recommendations for adaptive driving equipment, driver education and/or training as well as instructional techniques that will improve a student's learning and performance.
Defensive Drivers Training (DDT)
For individuals or fleet. This behind the wheel course has helped many errant drivers who have been involved in one or more accidents and have received citations. Our Driving Analyst will work one on one with the student by first, reviewing all accidents and citations, second, evaluating their current driving performance, third, giving them a commentary driving lesson, and last but not least, assisting them in developing proper defensive driving skills.
In accordance with the California Labor Code, employers must ensure that employees receive general safe and healthy work practices training and specific instructions with respect to workplace hazards associated with their job assignments. Driving a vehicle has its inherent risks; therefore, affected employees must meet the State's DDT requirements.
All employees who frequently drive on company business vehicle should successfully complete an approved defensive driver training course at least once every four years. Certificates of completion will be issued upon request.
Some people develop a driving phobia as a result of their experiences. Some phobias seem to have no apparent cause. Phobia, flashbacks, loss of sleep, irritability, change of character, anxiety, a feeling of loss, hopelessness. These are some of the feelings that people have described to us. You can move on.
Driver desensitization therapy can help you to gain confidence and a new belief that although the past is fixed in place now, your future is waiting for change. You might have already tried to change, you might have had treatment or training that has not worked or has only been partially successful. Whatever your current position, its time to move forward. We invite you to visit our Facebook community by clicking here.
Division of Safety Consulting
We will prepare you for the DMV safety branch hearing. This would include making sure that all your paperwork are in order, preparing you for the written test, conducting hearing simulation and advising you on when and where to go if a behind the wheel test is needed.
We will go with you to the DMV hearing as well. We are very familiar with the process and will be in between you and the DMV if you wish to. Do not fear the process that make you look overwhelming. We will guide you through it step by step. Take you first step in enrolling
Drive Quest provides the Los Angeles, Orange and San Diego County business communities with several programs that can:
Reduce the risk of employee-involved crashes.

Reduce injury-related absences.

Reduce insurance claims and repair costs.

Reduce Workman's Comp and Medical Insurance rates.

Improve employee morale.

Improve your company's public image.

Enrich corporate safety programs.

Serve as an employee benefit.
If your business has more than five employees who drive to work, or who use vehicles during the course of the workday, you can benefit from these services. Your insurance company may accept this training and provide a discounted premium.
We can deliver an in-house seminar on fleet safety to your employee-drivers. This includes lectures and discussions on advanced practices of defensive driving, visual search and anticipation techniques and driving strategies responding to potential threats and obstructions.
We can perform individual driver diagnostic evaluations, resulting in a thorough analysis of a driver's behind-the-wheel skills level, and the development of a report showing what skills are good, and what skills require improvement. We also can prepare a detailed plan for bringing all drivers up to an acceptable level of performance.
We can provide behind the wheel training at any skills level that your fleet may require.